I had to search a little for the intelligent filters, because with my home page/ menu settings, I could not access them (they don't show up in the genre list…).
I will definitely have to work on the translation…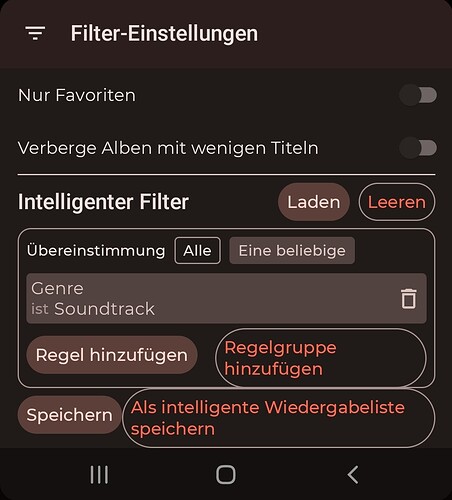 And although I find the interface self explanatory (I am an IT professional), I am curious how other users see that.
One thing that I noticed on first trial: after saving a filter or saving it to a playlist (after hitting the save button), the keyboard pops up again. This seems strange.