Using this thread as a compilation of all the nice comments on Play Store

And also maybe as a reminder to real users that it takes 15 five stars rating to just counter 1 one star rating. And as a paid app, there's no a lot of ratings so your ratings are important.
---
Since I like humanity and Streisand effect here's some kind of nice user comment.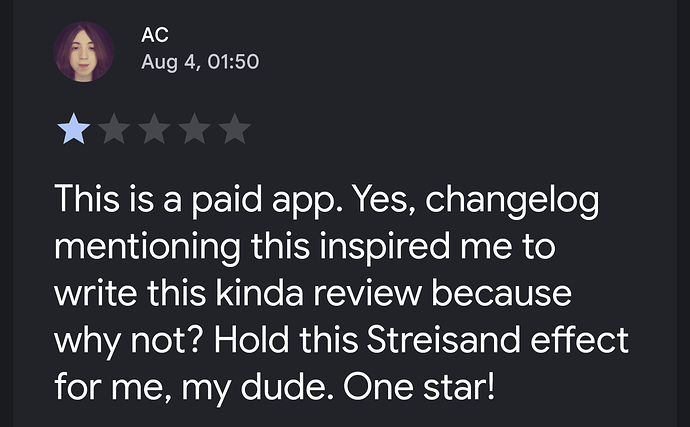 Thanks to the others who actually support devs.