Symfonium DSP engine fully embrace and support AutoEQ (https://www.autoeq.app/) to vastly improve your headphones sound.
The app have integrated support for AutoEQ so you can easily import well known profile with default values. ([Wiki] Advanced Equalizer / AutoEQ)
But their new web application allows you to tune the profiles for your liking very easily now.
See:
When you have perfected your profile you can simply export it from the website and import it in Symfonium.
Select EqualizerAPO GraphicEQ as equalizer app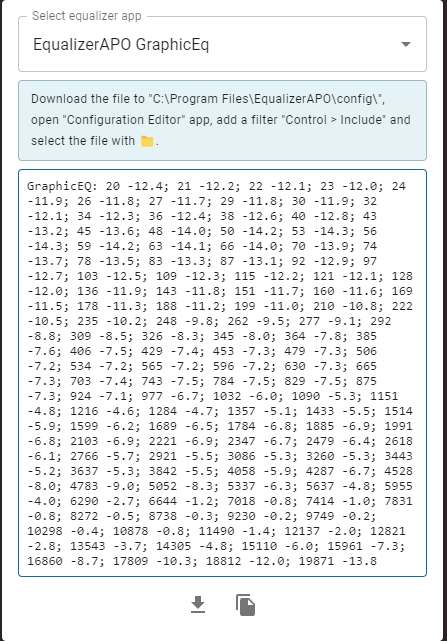 Then press the download button at the bottom.
You can now import that file in Symfonium: [Wiki] Advanced Equalizer / AutoEQ