Issue description:
When using blur or dynamic themes applying black/white cover art, the status bar icons don't show on black background. Is there any way to turn status bar icons white when text is white, and black when text is black?
Logs:
Screenshots: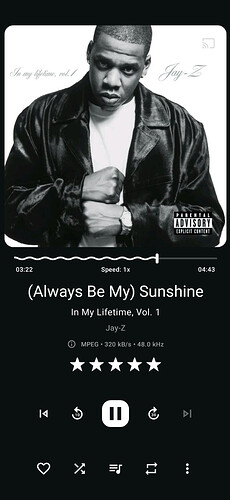 Additional information:
Happens on both blur and dynamic now playing themes with black album art.