Issue description:
I'm on an infinite trial "license". Symfonium regularly prompts me (once a day or two) about my trial having expired. Pressing the Restore button ("Restaurer" in the screenshot) and restarting the app reactivates it correctly.
Logs:
Here's a log generated from the screen shown below:
debug-20230209_074203.zip (1,6 Mo)
Screenshots: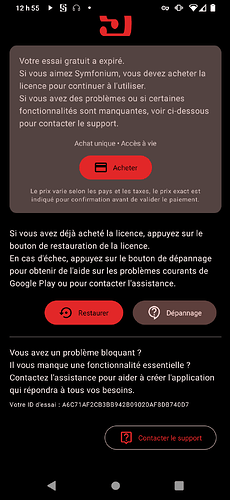 Additional information:
Thanks for the amazing music player

!