Issue description:
Whenever I try to "Push local version to provider" on a playlist I get an error message saying: "Error during sync".
Logs:
debug-20221221_150126.zip (13.6 KB)
Screenshots: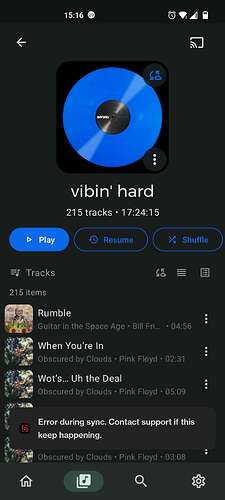 Additional information:
Might be worth mentioning that this only happens to one of my playlist, which contains 215 tracks. This has been happening since verison 2.0.0 I believe.