I am having issues sharing logs through the app. When I share a log file I get the following screen?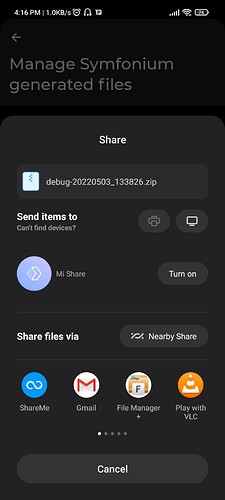 Press gmail to send the logs by mail?
to who? no email address.
It should be pre filled anyway support @ symfonium.app
Thanks. It was not filled.
Actually yes when doing it via that menu it's not prefilled since you can send to you to check them first or do what you want with them.
It's pre filled when you use the button Share logs with support on the previous page.