Issue description:
I'm not sure this is intended, but I see this behavior as a bug.
Using Local Device I have multiple song files with the Album Artist tag as "Various"; my collection doesn't actually have any artist called "Various artists", however that's what I see displayed everywhere: in the artist list view, in the song details, in the song list view, etc.
The same happens with the Artist tag.
Although I understand this is a cosmetic and low priority bug, I find it annoying given that my collection is properly tagged and I expect the app to use and display the information as it is.
Logs:
Screenshots: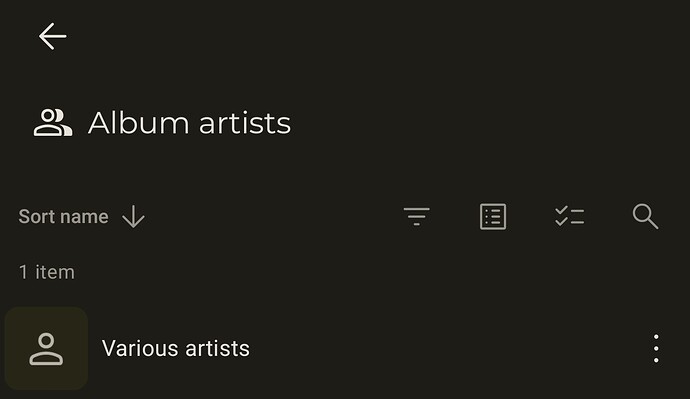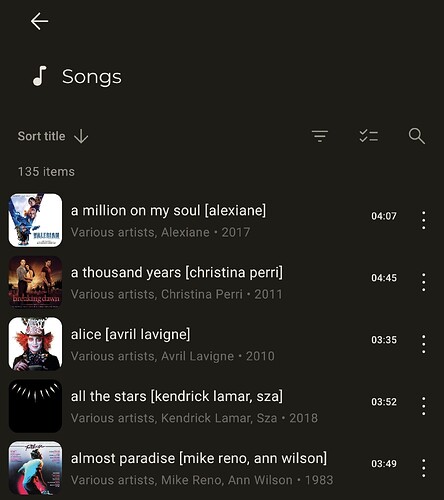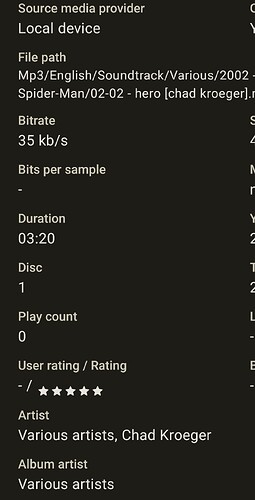 Additional information:
I'm almost sure I saw someone reporting (or I should say complaining about) this issue as part of their rating review.