Symfonium can backup and restore it's settings and media providers. (More will be later at a later point)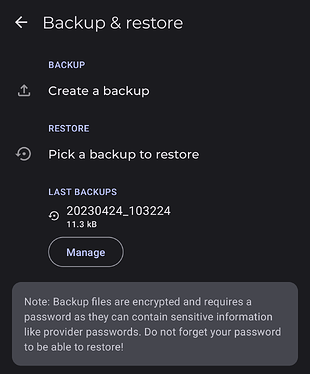 Backup
When you create a backup you need to select what the backup will include and put a password.
The password is used to encrypt the file, do not forget it!
Once the backup is done you should save the file somewhere safe.
Restore.
You can restore previous backups by just clicking on them in the last backups lists. This will require your password.
You can also directly load a backup file from Google drive or other locations by clicking the Pick a backup to restore button.