Issue description:
Standard now playing widget (4x1) isn't working on both android 13 & 14 beta.
Logs:
Join files do not paste the content of the files here! Do not upload them to random website, zip files are allowed.
(They are mandatory, no need to ask if I need them or don't assume they are not needed for your issue, they are needed.)
Screenshots: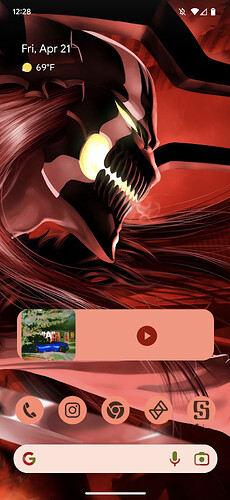 Additional information:
Seems to only be the 4x1 widget layout, everything else works fine.