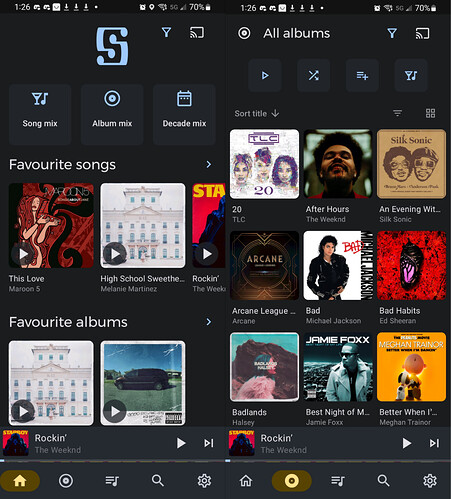 Loosely inspired off of Sonixd's Plex-like theme (having trouble making the primary grey instead of blue :P)
theme-plex-like.json (2.6 KB)
ohhhh. I used the m3.material.io theme builder, I'll give figma a shot!
Edit:
I'm having issues downloading Jetpack Compose files from Figma unfortunately
I've come the the realization that Material 3 just really doesn't like me making things black, white, or grey. It always makes it blue, at least for the primary. Oh well, I do like this theme so I'll keep it how it is for now :P
In the end it's just a list of colors in the files you can edit them by hand

They are just tools to ensure all the colors properly works together, but you can put anything ugly as hell if you want

I was definitely not stalking this post WHILE you were writing your reply loool.
But you do make a valid point about editing by hand, good to keep in mind for future themes!