Setup is the following:
Issue happened around 11:55am on 5-6-23
Symofonium 5.2
Google Pixel Pixel 7
Playing to DLNA endpoint → Marantz Model 40n
This has been a recurring issue of mine. Every once in a while when I play an album, it'll skip the first track with an audible "BLIP" then it'll go to the second song. In the example images below, the album that I started playing Is The Black Parade which has a first song called "The End" which is 1:52 long but you'll in both the video and image below that track 2 "Dead!" is playing. What's odd is that on the now playing screen, it has Track 1 as the title (The End) but with Track 2's length (3:15). If i let the song play out, it went to track 3 but it displays track 2 as now playing but with track 3's length.
Here is the video with track 2 playing when it says track 1 is playing:
Logs and images are attached below. Any help would be greatly appreciated! Thank you in advance.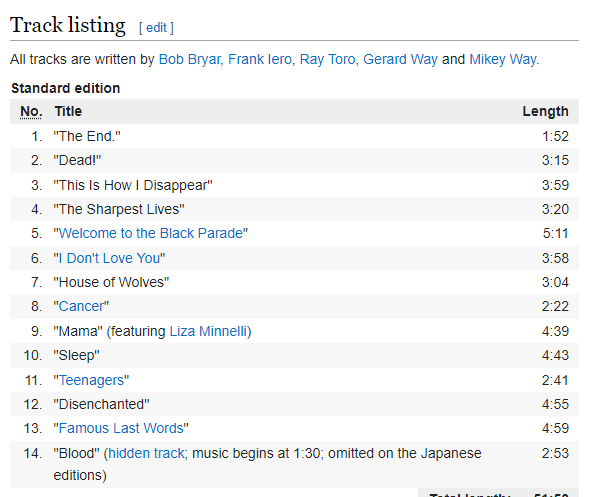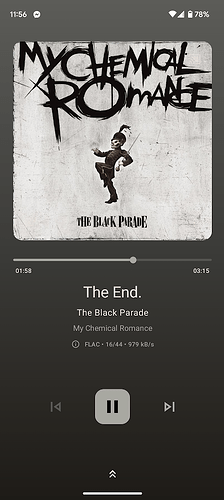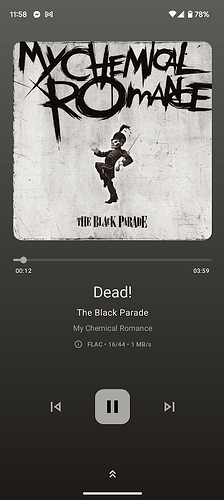 for some reason the log wasn't uploading so here's a link to it: