Issue description:
I'm not able to select sort order when creating a smart playlist. The dropdown that should contain sort order options is empty. See screenshot attached.
The built-in smart playlists do have an entry in the sort order dropdown.
As a workaround, I can copy a built-in smart playlist that has the sort order I need and then update the playlist criteria on the copy.
Logs:
debug-20221023_202411.zip (2.5 KB)
Screenshots: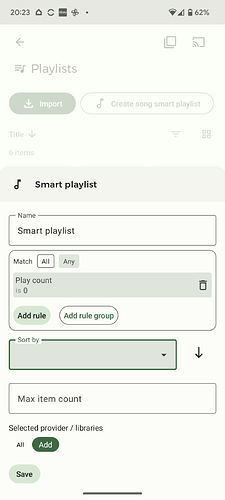 Additional information: